Green Audit
Sustainably Kellett is a whole school focus to ensure that sustainability is a key consideration in all aspects of day-to-day life at Kellett School, The British International School in Hong Kong.
In 2019 Kellett undertook, what we believe was a first for a school in Hong Kong, an independent Green Audit. This reviewed our impact on the environment, assessing areas such as waste, water, transport, and energy use, and provided recommendations for how we could reduce our environmental footprint.
Many initiatives have been introduced in response to our green audit. Recycling and composting has been introduced around the school, our Kowloon Bay campus now has solar panels on our rooftop, we have a Sustainability Policy, we committed to carbon offset all travel, we work with local enterprises to reuse and recycle all pre-loved uniform, and we have significantly reduced single-use plastic in our dining hall.
Our efforts are now turning to focus on our contribution to achieving the all-important, Sustainable Development Goals. The goals are explicitly taught in Geography, Global Citizenship, and Tutor Time, with the aim of ensuring all students have an understanding of the global goals and how they link to so many aspects of our education, our lives and worldwide issues.
Each House in our Senior School has selected a goal on which they advocate as part of the Decade of Action, opting to advocate for Gender Equality and Climate Action. Our houses will support a local charity linked to their goal, raise awareness and money, as well as volunteer.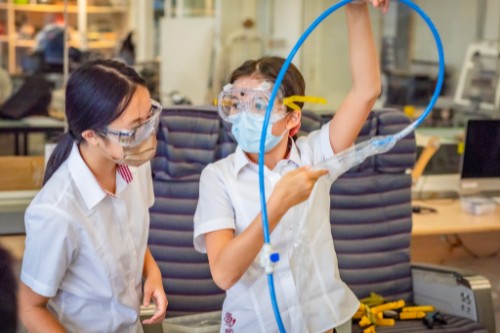 An Eco-School Committee
A new Eco-School Committee of students has been formed to work towards the first Green Flag accreditation for a Hong Kong school. This committee is carrying out curriculum audits, surveys, and more to help us integrate sustainability into more aspects of a Kellett education.
In Innovation lessons students are creating animation videos on the global goals, exploring hydroponics and greenhouse efforts, and building trap cameras to monitor wildlife in Hong Kong habitats!
We also have student leadership roles for Sustainability in both Prep and Senior. We are fortunate to have students and staff who are passionate about this cause. Our collaborative aim goes beyond reducing our own impact on the environment, we hope to become a beacon school for sustainability, inspiring others to follow.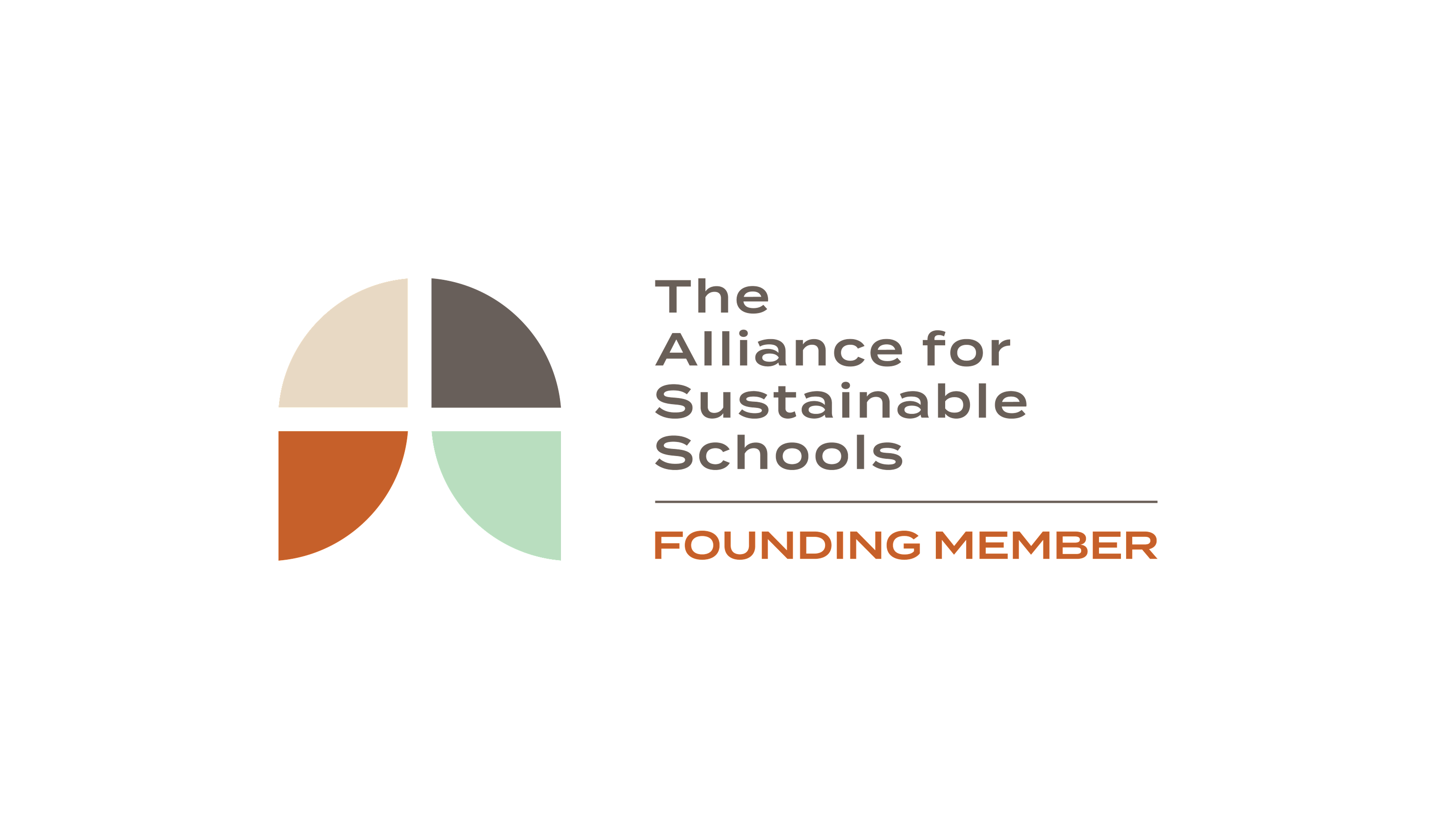 We are proud to be a Founding Member of The Alliance for Sustainable Schools.
Former Principal & CEO, Mark Steed, signed the Sustainable Schools Charter in the presence of six students from the Eco Schools Committee.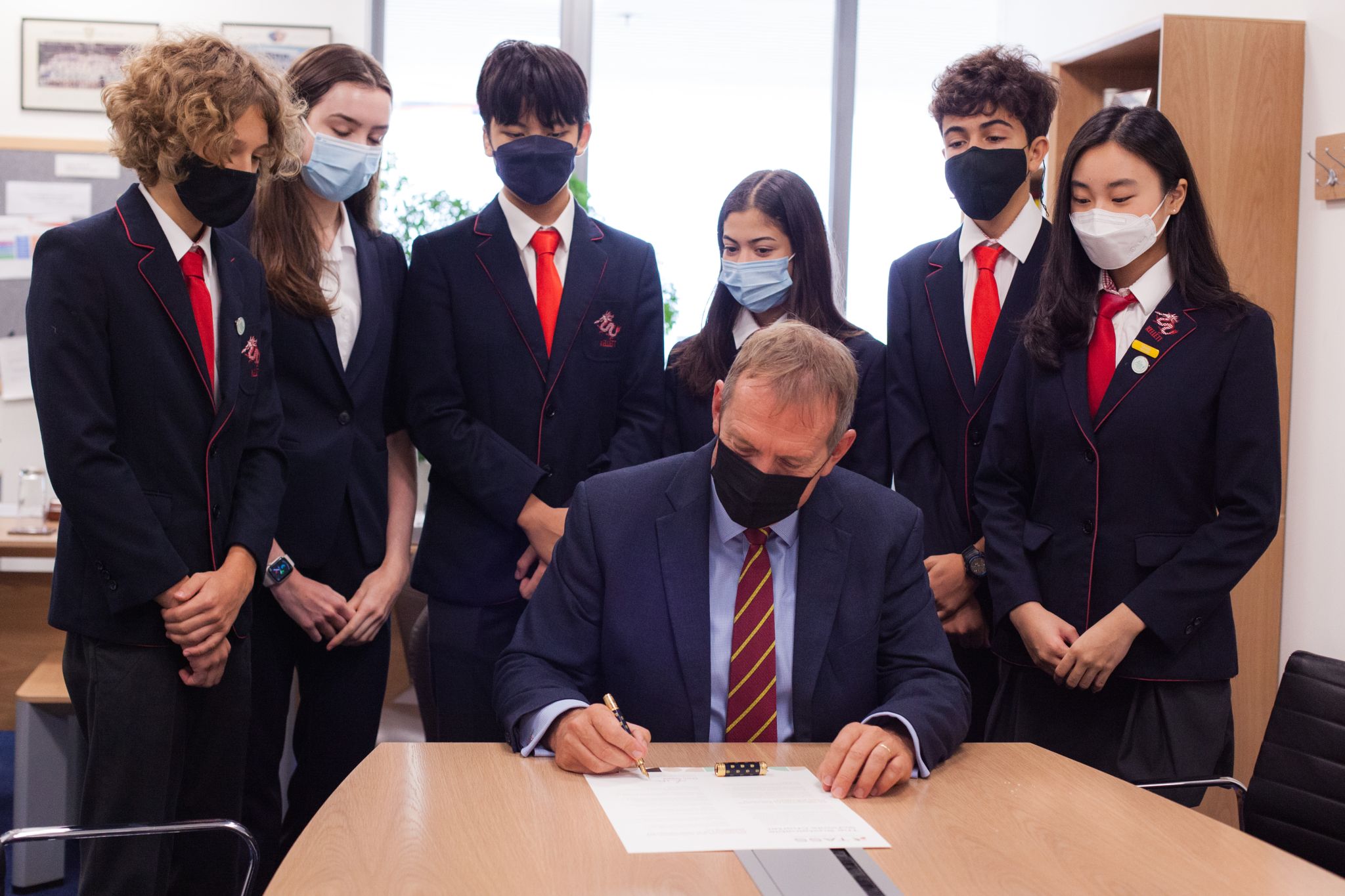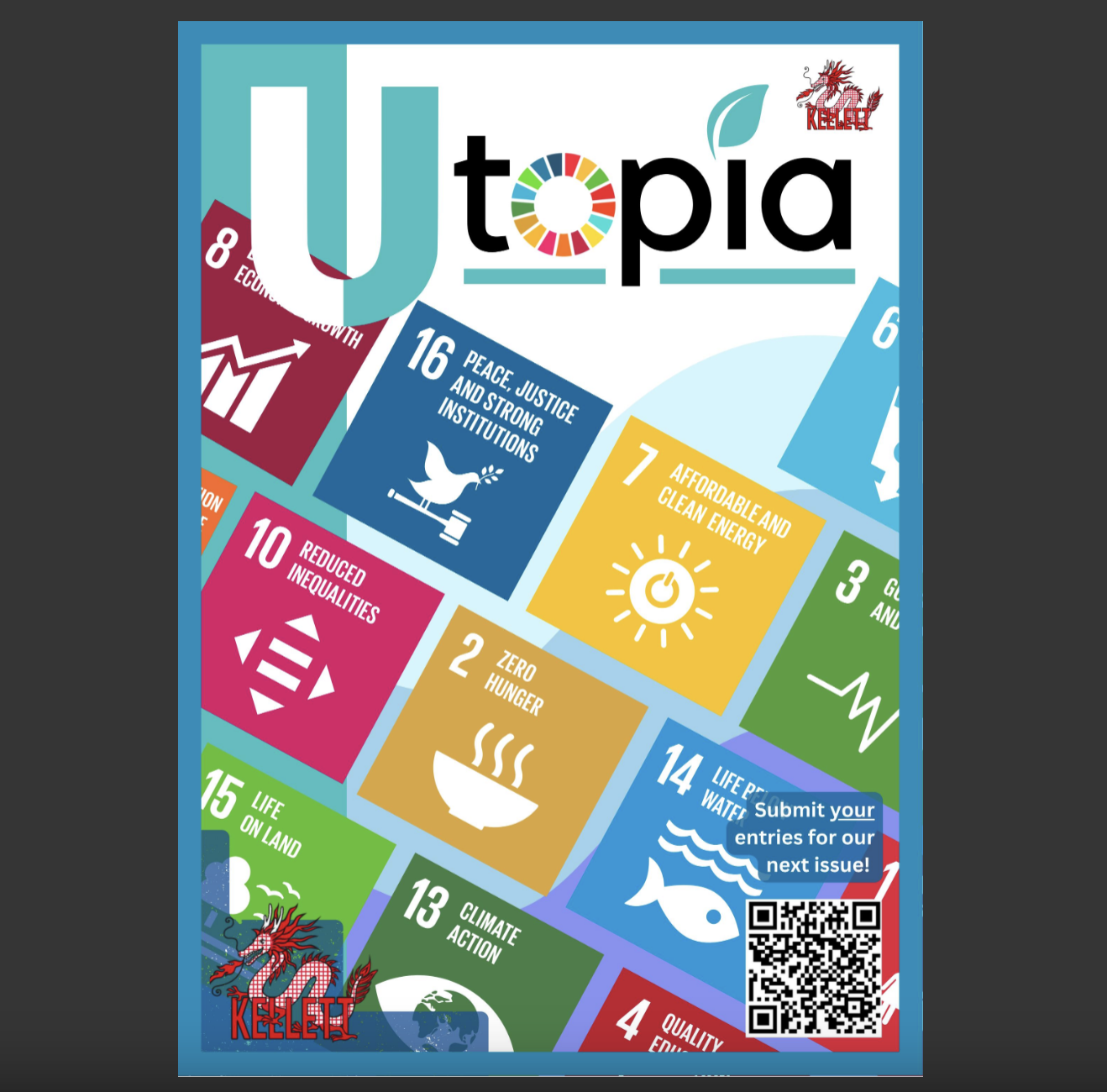 Utopia - Student Magazine
Welcome to the first issue of Utopia. A magazine created by Senior school students with themes revolving around the United Nations' Sustainable Development Goals. The content ranges from fast fiction to poetry, creative writing to artwork.